What makes us tick.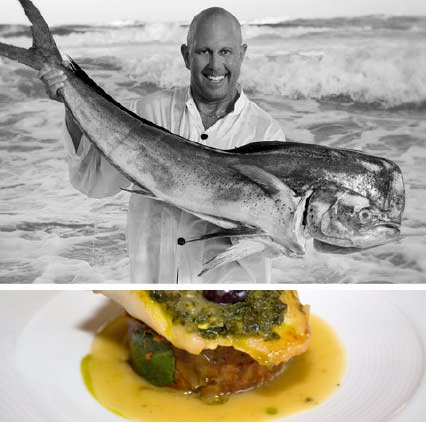 Steven Snow our Head Chef.
Internationally renowned travelling celebrity chef Steven Snow is the owner/chef of Fins, Australia's most awarded regional restaurant. Snow has years of experience in restaurant consultancy and has successfully opened and relaunched over a dozen restaurants in Australia and around the world. His flagship fine diner Fins has been a 'hatted' restaurant for the past 19 years.
Steven has a background in business and law and "away from the pans" he regularly contributes stories as a food and travel writer for numerous glossy food magazines and national newspapers. Snow is the author of the best selling cookbooks byron cooking and eating and Cooking on the Coast. Snow was the feature chef on Channel 7's primetime lifestyle program Guide to the Good Life.


For bookings, media enquiries and guest chef enquiries please contact; Morgan Snow – dining@fins.com.au
For cook books, restaurant consulting, video recipes and much more visit – www.stevensnow.com.au
In 2015 Fins celebrates 23 years.
Fins is a family run restaurant headed up by Steven and
Morgan Snow (Chef/ Businessman husband and Sommelier/ Manager wife).
Fins is currently Australia's most awarded regional restaurant, but of far more importance, the Snow's simply love fresh produce, whole fish, quirky wine and pushing the boundaries of dining. The approach is hands on at Fins. 
The Snow's work with a dynamic team that strive to take diners on an unsurpassed culinary journey. Dining at Fins is elegant, relaxed and personal. Fins is a real restaurant in the traditional sense. A destination experience.
At FINS our
philosophy
is simple.
Fins Restaurant is the best seafood restaurant and fish restaurant located within easy distance of the Gold Coast